We Love Green Festival 2015
This project resumes our week volonteering for the We Love Green Festival

In May 2015, we had the chance to assist the french carpenter Florian Moulin for the scenography of Festival We Love Green. We created a wood installation in the shape of a wave. This installation was designed so that 

the curves of the wave fit the curves of people back

 : like a giant chair where you could rest with friends between two concerts. Turns out that children loved it too, they had much fun climbing on top on the wave and jumping !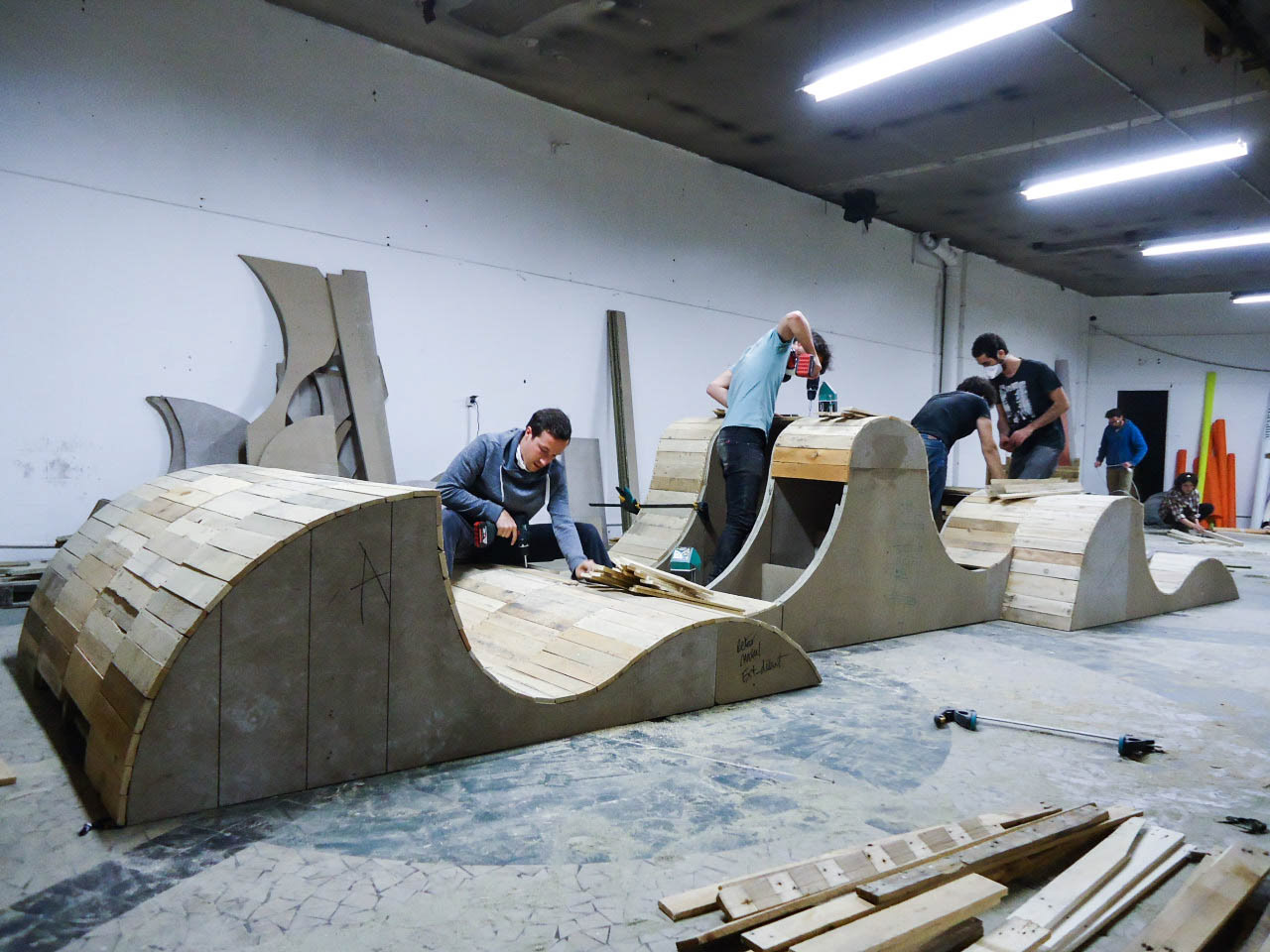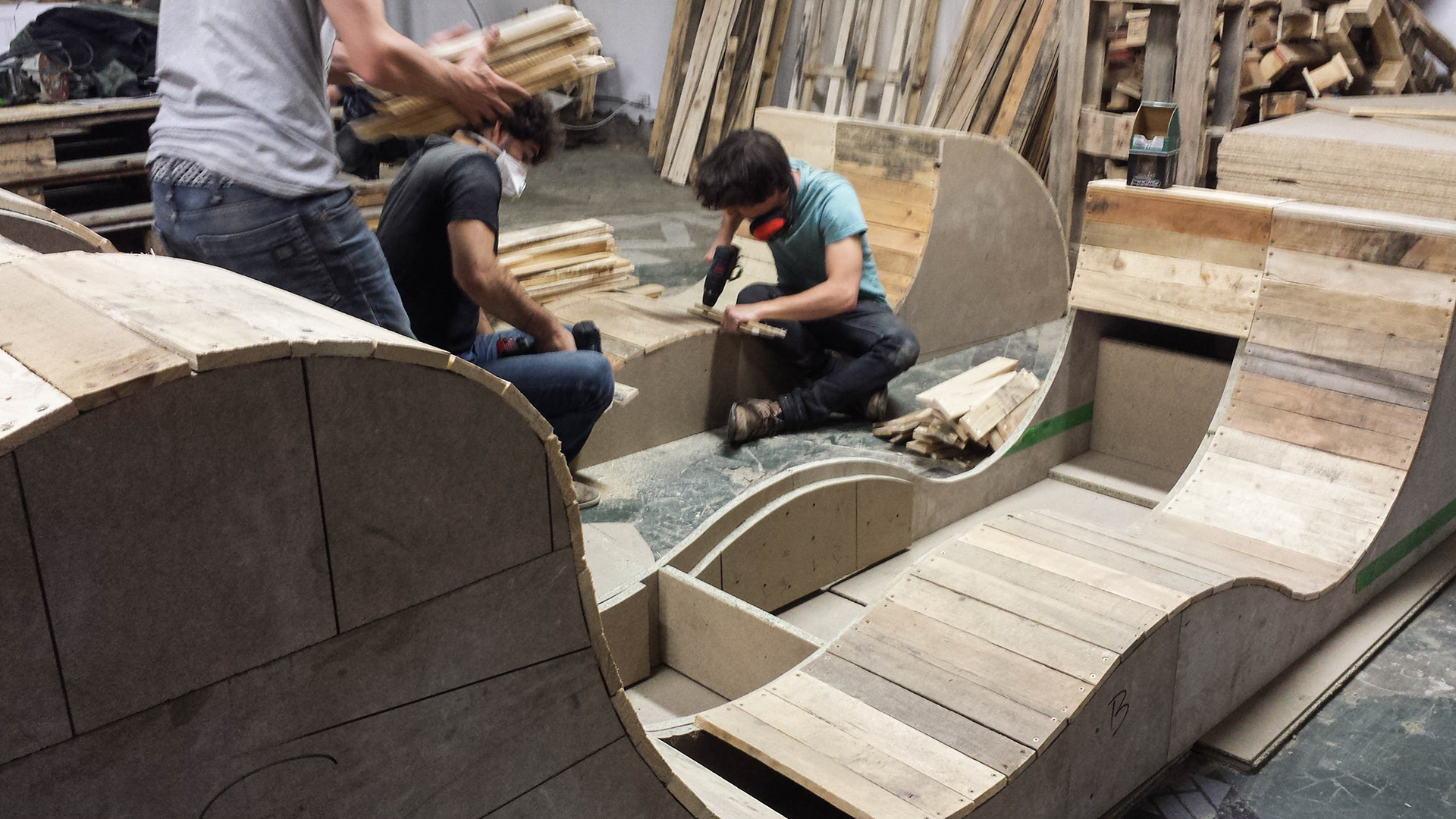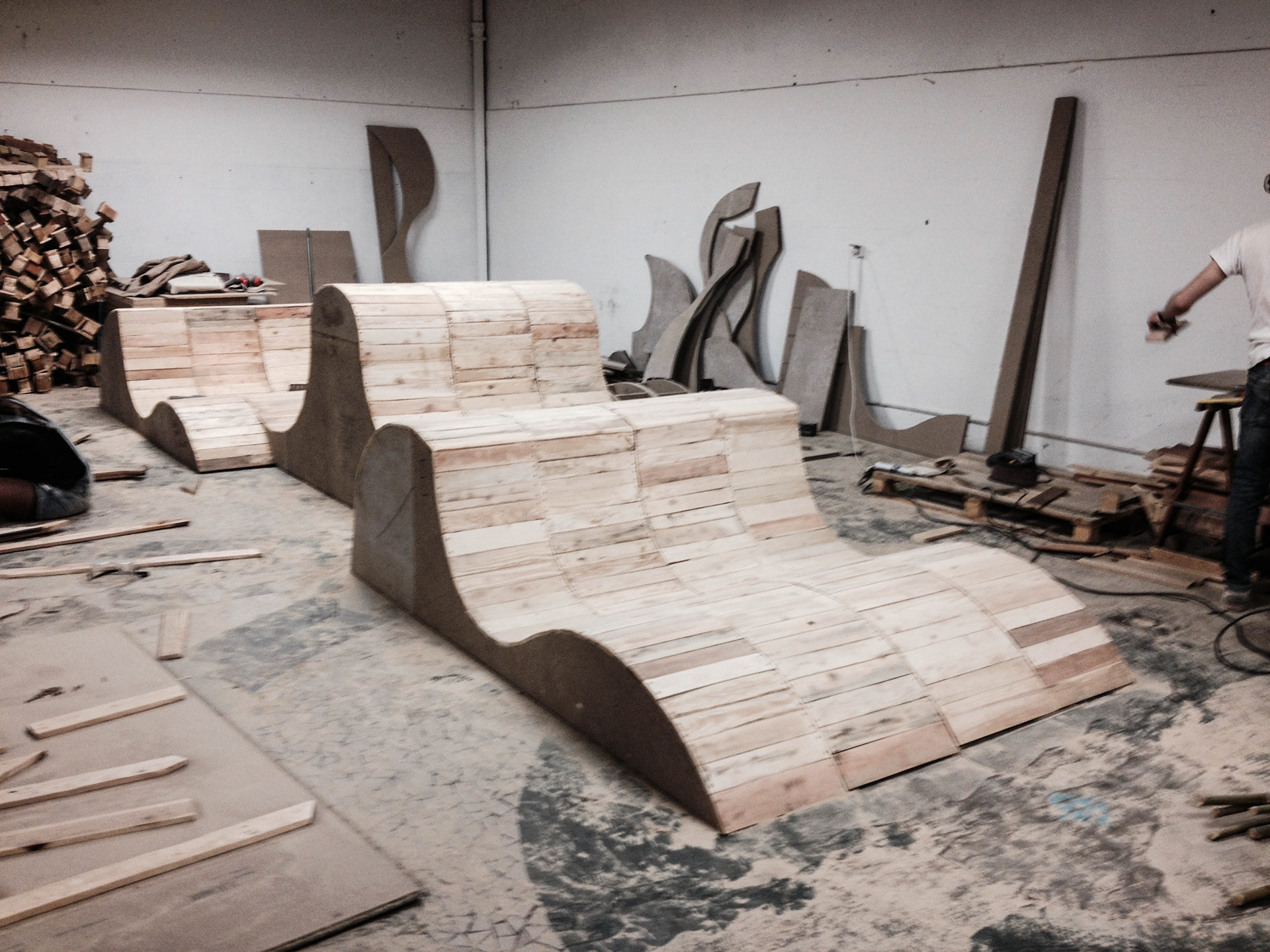 Another team painted the Wave and brought it at the festival place